Every human on earth needs a touch of magic in their lives.
When Charlie finds shelter from the storm in an abandoned treehouse, she knew her life was going to be changed forever.
Not only is the treehouse magical, she will meet a Queen Gabriela who controls the forest, an assortment of animal well wishers, fairies and warriors.
Beautiful fireflies will also light up the stage. Many forest creatures will lead Charlie on a journey she will never forget. Beware however for the giant and the trolls,
who like to destroy everything in their way including the forest and treehouse that has evolved over centuries.
Let's Talk Kids performers will dazzle you with their own magic and theatrical skills.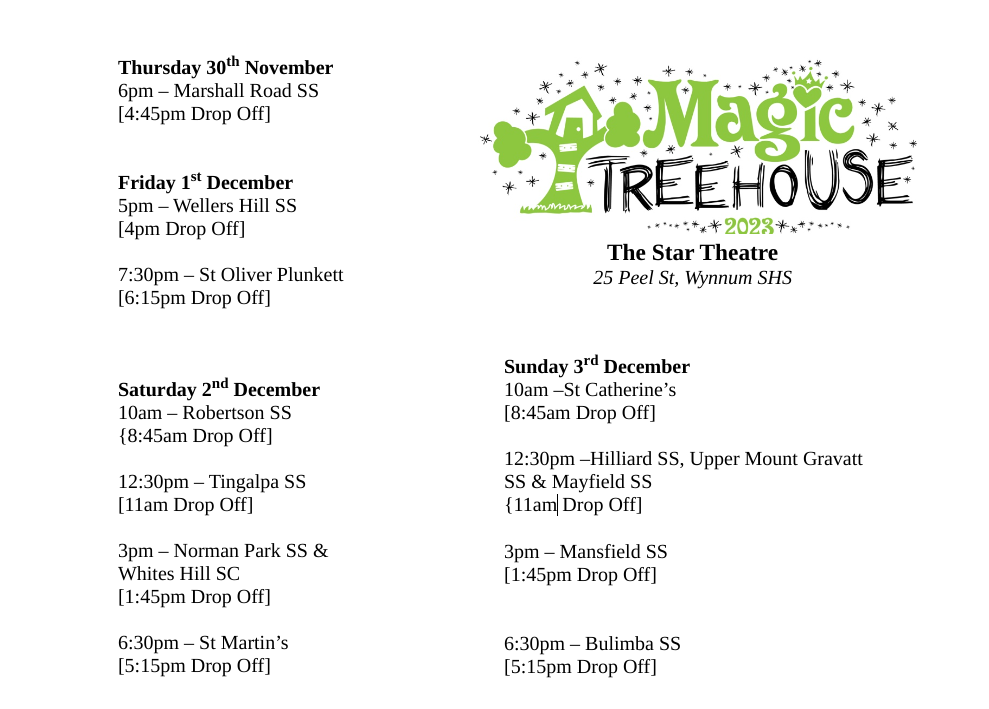 Show Costs

All Students Will Have This Included In Their Fees - To Help Assist With Costs.



Term 2

: $19.50

Fotofox Photography (Professional Photography – Available At The Conclusion Of The Show – Downloadable From Any Device).



Term 3

: $15

Individual Trophy


Term 4

: $18

Theatre, Set And Lighting Levy